AirCon i Power System
Powering up a home using Solar modules may sound green and a cost saving solution, but reducing the main cause of excess power loads while still having a Solar power system is an ideal saving solution. One such high power demanding equipment is air condition.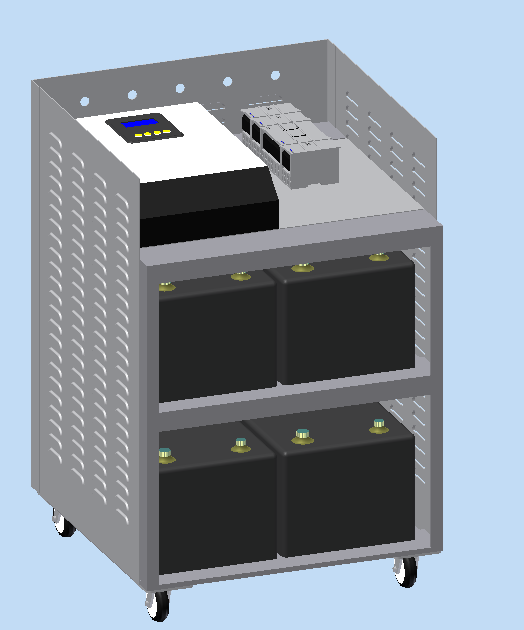 Most Air Condition owners around the world use the Air Condition set point/ thermostat in careless way. For instance, imagine coming back from a long hot day in summer and immediately setting your Air Condition set point to the minimum point, believing that the Air condition will react quickly and cool the room in no time.
Triggering the Air Condition to a low set point (such as 160C) keeps the compressor of the Air Condition in very high load state and with non ending process due to the fact that Air conditions can't achieve such low temperature set point especially in Summer in the Middle East region, thus power is consumed constantly with great loss
To Achieve that:
ODASCO has been working on an intelligent power efficient AirCon system, that applies an intelligent power management system on the advanced Inverter type AirCon in order to deliver an optimum power saving cooling equipment.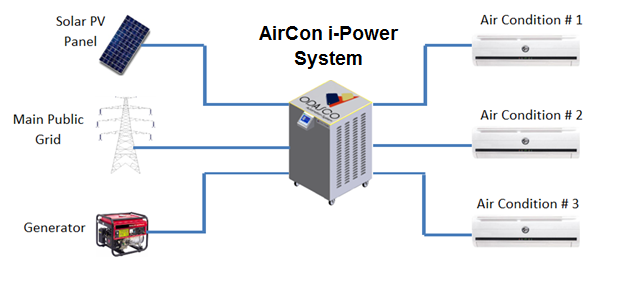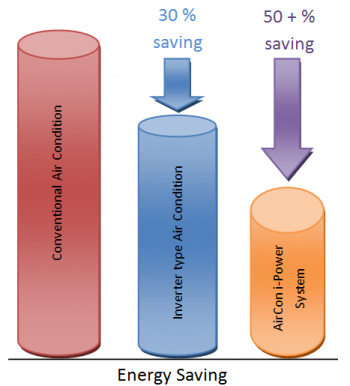 How does the AirCon i-Power system perform?
ODASCO AirCon i-Power System, powered by Siemens PLC, uses the idea of controlling the temperature inside the room relative to outside temperature where certain algorithms apply to achieve the best efficient model and temperature set point in the designated room or area.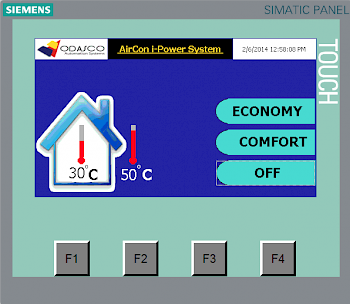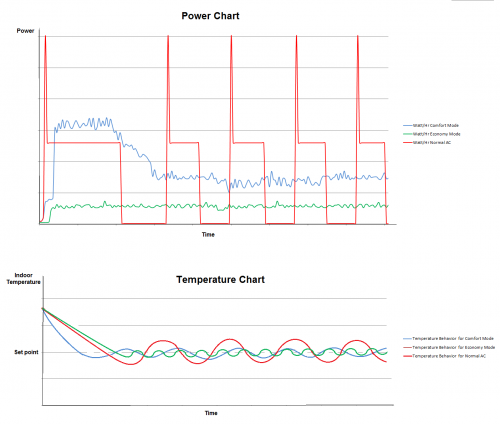 AirCon i-Power System Advantages
Can be used to control more than one A/C unit.
Equipped with user friendly touch screen that will replace a conventional A/C thermostat, allowing the user to select operation mode ( Comfort / Economy ), temperature, fan speed & etc.
Can be provided with compact or remote touch screen.
Equipped with remote monitoring and control feature, either through local network or via the internet.
Able to interface with any SCADA system via TCP/IP connection.( Other available options: Modbus, Profibus and other protocols).
Can be connected to different Grids, including :( Solar PV, Public Grid & Generator).
Can be equipped with scalable battery backup system.