Electrical works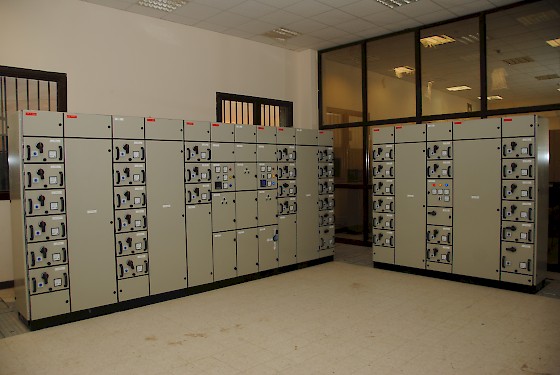 ODASCO Electrical department offers complete electrical works services. ODASCO has the capability to execute turnkey projects in the low voltage to medium voltage domain.The scope of work includes turnkey solutions, such as, designing, supplying, testing and commissioning as per the international standards and client specifications.
Below are the following specialized Electrical services that ODASCO is capable of:
Design, supply, installations, testing and commissioning for:

Low & Medium Voltage switchgear works.
Motor Control Centers.
Diesel generators & Transformers
Earthing and Lightning protection systems.
Uninterruptable Power Supply (UPS) systems.
DC power supplies
Commercial & industrial power distribution panels.

Supply installations for conduits GI conduits, cable trays and wiring.
Design, supply, installations, testing, commissioning Excavations, Backfilling, Laying and terminations for Medium and Low Voltage power cables.
To meet with the highest standards of safety, our team of skilled engineers can devise schemes and provide solutions for the proper earthing of all distribution panels, control panels and instrumentation. Moreover, we provide complete solution for routing, laying and termination of single phase and three-phase signal and power cables upto 415V.